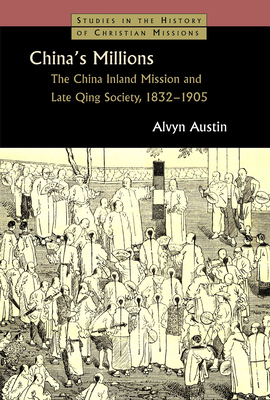 China's Millions: The China Inland Mission and Late Qing Society 1832-1905 (Paperback)
The China Inland Mission and Late Qing Society 1832-1905
William B. Eerdmans Publishing Company, 9780802829757, 506pp.
Publication Date: March 1, 2007
Description
Series: Studies in the History of Christian Missions (SHCM)In"China's Millions"veteran historian Alvyn Austin presents a compelling historical narrative of the China Inland Mission (now the Overseas Missionary Fellowship) -- the first history of the CIM by an outsider -- including 36 never-before-published illustrations and maps from the CIM/OMF archives. In the course of his sweeping survey, Austin examines a remarkable array of subjects, from the visionary, charismatic sect-leader Pastor Hsi, to the "wordless book," a missionary teaching device that fit perfectly with Chinese color cosmology, to the opium-soaked aftermath of the North China Famine of 1877-79.
Advertisement