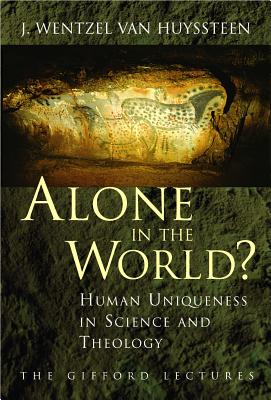 Alone in the World?: Human Uniqueness in Science and Theology (Hardcover)
Human Uniqueness in Science and Theology
Wm. B. Eerdmans Publishing Company, 9780802832467, 347pp.
Publication Date: April 1, 2006
* Individual store prices may vary.
or
Not Currently Available for Direct Purchase
Description
In "Alone in the World?" first given as the 2004 Gifford Lectures at the University of Edinburgh J. Wentzel van Huyssteen develops the interdisciplinary dialogue that he set out in The Shaping of Rationality (1999), applying this methodology to the uncharted waters between theological anthropology and paleoanthropology. Among other things, van Huyssteen argues that scientific notions of human uniqueness help us to ground theological notions of human distinctiveness in flesh-and-blood, embodied experiences and protect us from overly complex theological abstractions regarding the "image of God." Focusing on the interdisciplinary problem of human origins and distinctiveness, van Huyssteen accesses the origins of the embodied human mind through the spectacular prehistoric cave paintings of western Europe, fifteen of which are reproduced in color in this volume. Boldly connecting the widely separated fields of Christian theology and paleoanthropology through careful interdisciplinary reflection, "Alone in the World?" will encourage sustained investigation into the question of human uniqueness.
About the Author
J. Wentzel van Huyssteen is the James I. McCord Professor Emeritus of Theology and Science at Princeton Theological Seminary and in 2003 became the first South African and the first Princeton Seminary professor to deliver the prestigious Gifford Lectures.
Advertisement