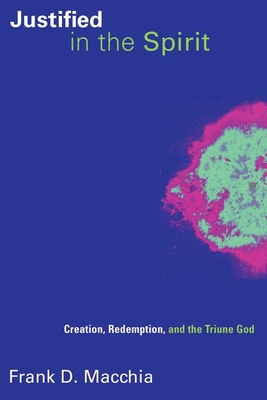 Justified in the Spirit: Creation, Redemption, and the Triune God (Paperback)
Creation, Redemption, and the Triune God
William B. Eerdmans Publishing Company, 9780802837493, 345pp.
Publication Date: July 26, 2010
* Individual store prices may vary.
or
Not Currently Available for Direct Purchase
Description
Historically, the premise of justification by grace through faith has been debated according to Protestant and Catholic understandings. It has, therefore, been limited to the question of whether justification is the reception of forgiveness by faith along or the personal transformation that occurs as we cooperate with grace. Though some recent ecumenical discussions have sought to link to the two, the results have been largely imprecise.
Here Frank D. Macchia seeks not so much to link Protestant and Catholic views as to set them both within a larger framework -- the Spirit of Life as the realm of God's favor. The resulting pneumatological theology of justification by faith is broadly Trinitarian, ecclesiological, and eschatological in orientation.
Advertisement