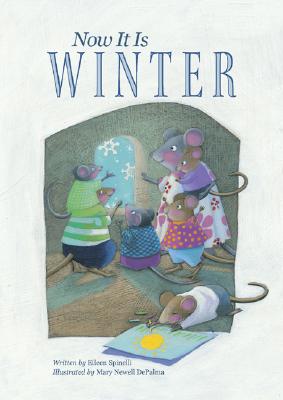 Now It Is Winter (Hardcover)
Eerdmans Books for Young Readers, 9780802852441, 32pp.
Publication Date: August 13, 2004
Description
"bWill spring ever come?b an inquisitive young mouse asks his mother. bWill I roll down steep grassy hills giggling towards the bottom? Ever again?b
bYes, spring will come, b she answers. bBut now it is winter.b "
As the young mouse yearns for the sun, the ducks, and the flowers, his mother gently reminds him of snowflakes and sleds, hot oatmeal and warm beds -- the wonders of winter he can enjoy now.
In this delightful tale, Eileen Spinelli reminds readers to be content in the moment and to look for happiness wherever they are. Children are sure to love Mary Newell DePalmabs playful illustrations of mice dressed for the season, surrounded by oversized cut-paper snowflakes.

Advertisement