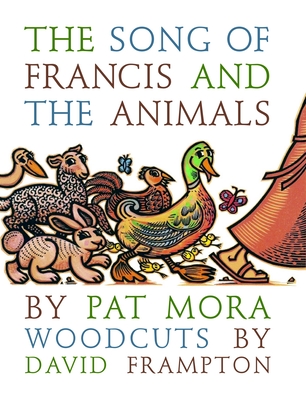 The Song of Francis and the Animals (Hardcover)
Eerdmans Books for Young Readers, 9780802852533, 32pp.
Publication Date: August 16, 2005
Description
""Baa-baa," sang the lamb.
"Shoo, go play," said Francis,
but the little lamb just grinned
and trotted happily behind the man
who preached to people and dogs
and flowers and fish and frogs."
With lilting verse and playful imagery, award-winning author Pat Mora celebrates the tender relationship between the beloved saint and the animals he loved. Woodcut artist David Frampton captures the exuberant songs of Francis and the animals in charming, colorful woodcuts that underscore the harmony between humans and the natural world.
Inspired by Saint Francis's own reverence and love for animals, this book will encourage readers young and old to join in with the clucks of the chickens, the whirring of the cicadas, and the songs of the nightingale.

Advertisement