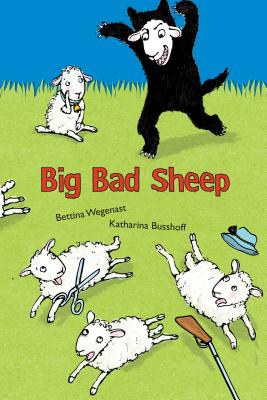 Big Bad Sheep (Hardcover)
Eerdmans Books for Young Readers, 9780802854094, 67pp.
Publication Date: March 27, 2012
Description
The big bad wolf is dead But no sooner do the three little pigs start celebrating than the sheep Karl decides to apply to be the wolf's replacement. He's barely slipped on the wolf's skin when he starts to change before the very eyes of his friends, becoming perhaps a bit more wolf than anyone expected.
Who hasn't wanted to do or be something different? Big Bad Sheep deals with precisely this wish, simultaneously asking how true friendship expresses itself. Bettina Wegenast tells this story of the -sheep in wolf's clothing- with a good dose of humor and many subtle allusions. The simple, expressive strokes of Katharina Busshoff's black-and-white drawings perfectly complement this quirky and profound story.
Advertisement