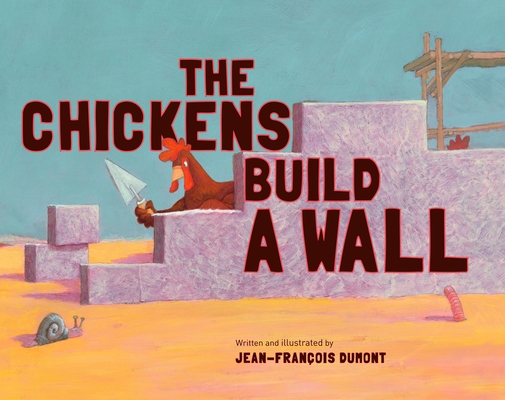 The Chickens Build a Wall (Hardcover)
Eerdmans Books for Young Readers, 9780802854223, 33pp.
Publication Date: March 28, 2013
Description
The chickens at the farm are building a wall, and no one is quite sure why. But they know one thing: the hedgehog that wandered in must be trouble. So all winter they build and build, until they have a wall that towers over the barn. When spring comes, though, they find that everything hasn't gone quite according to plan . . .
About the Author
Jean-Francois Dumont is a French author and illustrator who has created many stories for children, including The Chickens Build a Wall (Eerdmans) and A Blue So Blue(Sterling), winner of the 2004 Prix Saint-Exupery, an award given yearly to the best illustrated picture book in France.
Advertisement