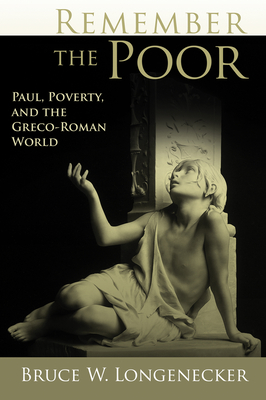 Remember the Poor (Paperback)
Paul, Poverty, and the Greco-Roman World
William B. Eerdmans Publishing Company, 9780802863737, 380pp.
Publication Date: November 12, 2010
Description
Combining historical, exegetical, and theological interests, Bruce Longenecker here dispels the widespread notion that Paul had little or no concern for the poor.
Longnecker's analysis of Greco-Roman poverty provides the backdrop for a compelling presentation of the importance of care for the poor within Paul's theology and the Jesus-groups he had established. Along the way, Longenecker calls into question a variety of interpretive paradigms -- such as Steven J. Friesen's 2004 poverty scale -- and offers a fresh vision in which Paul's theological resources are shown to be both historically significant and theologically challenging.
Advertisement