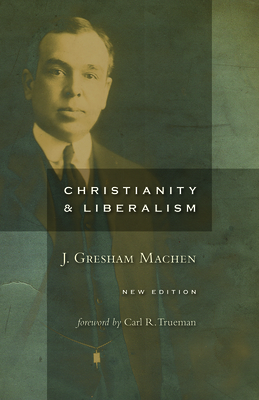 Christianity and Liberalism (Paperback)
William B. Eerdmans Publishing Company, 9780802864994, 158pp.
Publication Date: May 1, 2009
Other Editions of This Title:
Paperback (2/1/2019)
Paperback (3/8/2013)
Compact Disc (10/15/2011)
* Individual store prices may vary.
Description
This classic defense of orthodox Christianity, written to counter the liberalism that arose in the early 1900s, establishes the importance of scriptural doctrine and contrasts the teachings of liberalism and orthodoxy on God and man, the Bible, Christ, salvation, and the church. J. Gresham Machen's Christianity and Liberalism has remained relevant through the years ever since its original publication in 1923. It was named one of the top 100 books of the millennium by World magazine and one of the top 100 books of the twentieth century by Christianity Today. / "An admirable book. For its acumen, for its saliency, and for its wit, this cool and stringent defense of orthodox Protestantism is, I think, the best popular argument produced in the controversy between Christianity and liberalism]." / -- Walter Lippmann in A Preface to Morals / "It is my conviction that Machen's book can still speak today. . . . Even for those who do not agree with his central thesis, Christianity and Liberalism can still be understood as representing one of the literary artifacts of a generation that had come to see liberalism as leading inexorably to a sentimentalized religion that had nothing to do with the God of the Bible or, indeed, with real life." / -- Carl R. Trueman (from the foreword) / Westminster Theological Seminary.