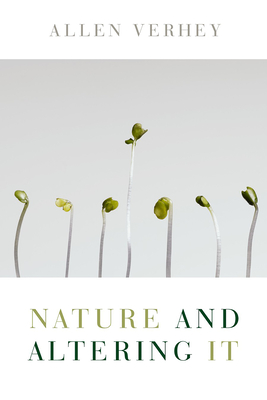 Nature and Altering It (Paperback)
William B. Eerdmans Publishing Company, 9780802865489, 150pp.
Publication Date: November 9, 2010
* Individual store prices may vary.
Description
It is true -- and troubling -- that we humans are able to control and manipulate nature in many ways, and this ability seems to be growing exponentially. In this book Allen Verhey addresses this reality and seeks to show the importance of bringing a Christian voice into the debate. Verhey identifies the various narratives under which people view the term "nature" and then questions these narratives or "myths" at work in our culture. He presents the biblical narrative as an alternative story capable of providing a different understanding of nature and altering it. Finally Verhey shows the relevance of the Christian story to many forms of discourse in our society, including contemporary ecological wisdom and analytical and political discourse. Nature and Altering It is Verhey's effort to nurture minds formed and informed by the Christian story that are capable of challenging the minds that shape our culture's attitudes toward nature and our use of it.
or
Not Currently Available for Direct Purchase