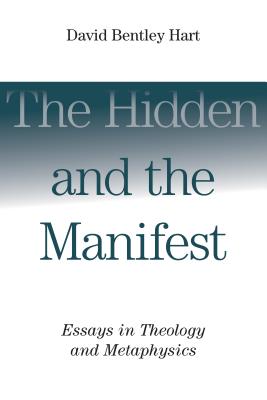 The Hidden and the Manifest (Paperback)
Essays in Theology and Metaphysics
William B. Eerdmans Publishing Company, 9780802865960, 368pp.
Publication Date: April 12, 2017
* Individual store prices may vary.
Description
Rowan Williams says that David Bentley Hart "can always be relied on to offer a perspective on the Christian faith that is both profound and unexpected." The Hidden and the Manifest, a new collection of this brilliant scholar's work, contains twenty essays by Hart on theology and metaphysics.

Spanning Hart's career both topically and over time, these essays cover such subjects as the Orthodox understanding of Eucharistic sacrifice; the metaphysics of Paradise Lost; Christianity, modernity, and freedom; death, final judgment, and the meaning of life; and many more.
About the Author
David Bentley Hart is a philosopher, theologian, writer, and cultural commentator who has taught at the University of Virginia, Duke University, and the University of Notre Dame. His other books include The Beauty of the Infinite: The Aesthetics of Christian Truth; A Splendid Wickedness and Other Essays; and Atheist Delusions: The Christian Revolution and Its Fashionable Enemies, which was awarded the Michael Ramsey Prize in Theology in 2011.