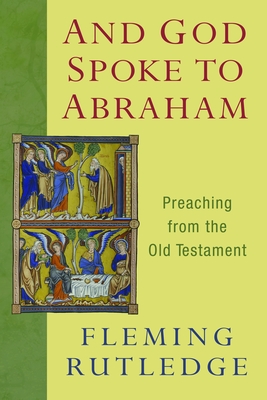 And God Spoke to Abraham
Preaching from the Old Testament
Paperback

* Individual store prices may vary.
Description
Sixty superlative sermons on familiar Old Testament texts. Many Christian preachers today largely neglect the Old Testament in their sermons, focusing instead on the Gospel accounts of Jesus' teachings and activities. As Fleming Rutledge points out, however, when the New Testament is disconnected from the context of the Old Testament, it is like a house with no foundation, a plant with no roots, or a pump with no well. In this powerful collection of sixty sermons on the Old Testament, Rutledge expounds on a number of familiar Old Testament passages featuring Abraham, Samuel, David, Elijah, Job, Jonah, and many other larger-than-life figures. Applying these texts to contemporary life and Christian theology, she highlights the ways in which their multivocal messages can be heard in all their diversity while still proclaiming univocally, "Hear, O Israel, the Lord our God, the Lord is One.
William B. Eerdmans Publishing Company, 9780802866066, 421pp.
Publication Date: November 1, 2011