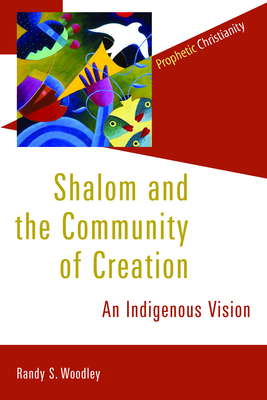 Shalom and the Community of Creation
An Indigenous Vision (Prophetic Christianity Series (PC))
Paperback

* Individual store prices may vary.
Description
Materialism. Greed. Loneliness. A manic pace. Abuse of the natural world. Inequality. Injustice. War. The endemic problems facing America today are staggering. We need change and restoration. But where to begin? In Shalom and the Community of Creation Randy Woodley offers an answer: learn more about the Native American 'Harmony Way, ' a concept that closely parallels biblical shalom. Doing so can bring reconciliation between Euro-Westerners and indigenous peoples, a new connectedness with the Creator and creation, an end to imperial warfare, the ability to live in the moment, justice, restoration -- and a more biblically authentic spirituality. Rooted in redemptive correction, this book calls for true partnership through the co-creation of new theological systems that foster wholeness and peace.
William B. Eerdmans Publishing Company, 9780802866783, 197pp.
Publication Date: May 25, 2012