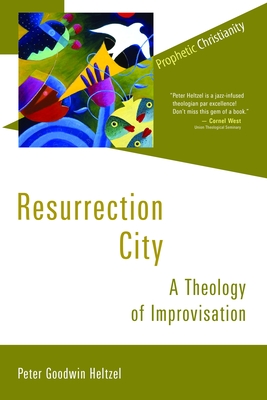 Resurrection City
A Theology of Improvisation (Prophetic Christianity Series (PC))
Paperback

* Individual store prices may vary.
Description
In Resurrection City Peter Heltzel paints a prophetic picture of an evangelical Christianity that eschews a majority mentality and instead fights against racism, inequality, and injustice, embracing the concerns of the poor and marginalized, just as Jesus did. Placing society's needs front and center, Heltzel calls for radical change and collective activism modeled on God's love and justice. In particular, Heltzel explores the social forms that love and justice can take as religious communities join together to build beloved cities. He proclaims the importance of improvising for justice -- likening the church's prophetic ministry to jazz music -- and develops a biblical theology of shalom justice. His vision draws inspiration from the black freedom struggle and the lives of Sojourner Truth, Howard Thurman, and Martin Luther King Jr. Pulsing with hope and beauty, Resurrection City compels evangelical Christians to begin a global movement for love and justice that truly embodies the kingdom of God.
William B. Eerdmans Publishing Company, 9780802867599, 219pp.
Publication Date: November 1, 2012