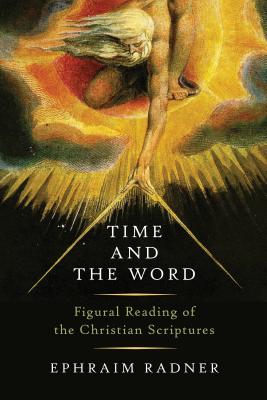 Time and the Word
Figural Reading of the Christian Scriptures
Hardcover

* Individual store prices may vary.
Description
This book by Ephraim Radner constitutes the first significant theological account of the foundations and methods of the figural reading of Scripture. Radner's reintroduces contemporary scholars to a traditional approach to biblical interpretation that dates back to Jewish practice from before the time of Jesus. Figural interpretation continued in prominence through the early church, the Middle Ages, and into the early modern period before it was forcefully rejected with the rise of historical criticism. Embracing "spiritual" and "allegorical" ways of understanding the Bible, figural reading once offered a broad approach to reading Scripture--an approach that Radner here engages through a foundational theological lens. Radner first uncovers the theological presuppositions of figural reading, historically and philosophically, focusing especially on the Christian understanding of time and the divine. He then moves from the theoretical to the concrete, looking at examples of how figural reading of the Bible gives rise to specific doctrinal claims about God and showing how it can still fruitfully inform Christian teaching and preaching today. The book concludes with four sample figural sermons from across the centuries.
William B. Eerdmans Publishing Company, 9780802872203, 326pp.
Publication Date: November 14, 2016
About the Author
Ephraim Radner is professor of historical theology at Wycliffe College, University of Toronto, and an ordained Anglican priest with extensive pastoral experience in various contexts. Active in ecumenical affairs, he has written several books on ecclesiology and biblical hermeneutics, including The End of the Church: A Pneumatology of Christian Division in the West, the Brazos Theological Commentary volume on Leviticus, and A Brutal Unity: The Spiritual Politics of the Christian Church.
or
Not Currently Available for Direct Purchase