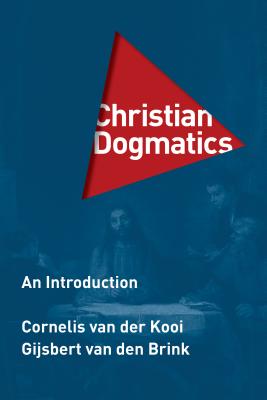 Christian Dogmatics (Hardcover)
An Introduction
William B. Eerdmans Publishing Company, 9780802872654, 820pp.
Publication Date: May 19, 2017
* Individual store prices may vary.
Description
A fresh, inviting text on the content of Christian faith in our contemporary context

This one-volume systematic theology presents an accessible, orthodox overview of the Christian faith for students, teachers, pastors, and serious lay readers. Cornelis van der Kooi and Gijsbert van den Brink not only cover all the traditional themes-creation, sin, Jesus Christ, Scripture, and so on-but also relate those classical themes to contemporary developments like Pentecostalism, postfoundationalism, and evolutionary theory.

Consisting of sixteen chapters, the book is ideal for classroom use. Each chapter begins with engaging questions and a statement of learning goals and concludes with a list of recommended further reading. Written in a student-friendly tone and style and expertly translated and edited, van der Kooi and van den Brink's Christian Dogmatics splendidly displays the real, practical relevance of theology to the complexities of our world today.
About the Author
Cornelis van der Kooi is professor of systematic theology and director of the Center for Evangelical and Reformation Theology at the Free University of Amsterdam.Gijsbert van den Brink is university research chair in theology and science at the Theological Faculty of the Free University of Amsterdam.