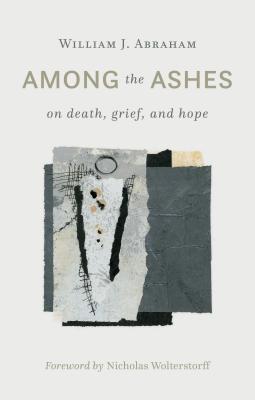 Among the Ashes (Hardcover)
On Death, Grief, and Hope
William B. Eerdmans Publishing Company, 9780802875280, 127pp.
Publication Date: September 4, 2017
* Individual store prices may vary.
Description
How can we hold fast to the hope of life eternal when we lose someone we love? In this book William Abraham reflects on the nature of certainty and the logic of hope in the context of an experience of devastating grief.

Abraham opens with a stark account of the effects of grief in his own life after the unexpected death of his oldest son. Drawing on the book of Job, Abraham then looks at the significance of grief in debates about the problem of evil. He probes what Christianity teaches about life after death and ultimately relates our experiences of grief to the death of Christ.

Profound and beautiful, Among the Ashes tackles the philosophical and theological questions surrounding loss even as it honors the experience of grief.
About the Author
William J. Abraham is Albert Cook Outler Altshuler Distinguished Teaching Professor of Theology and Wesley Studies at Perkins School of Theology, Southern Methodist University. His other books include The Logic of Renewal and The Logic of Evangelism.