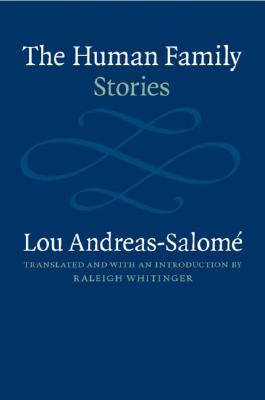 The Human Family (Hardcover)
Stories (European Women Writers)
University of Nebraska Press, 9780803210714, 208pp.
Publication Date: October 1, 2005
Other Editions of This Title:
Paperback (10/1/2005)
* Individual store prices may vary.
Description
The Human Family is the first complete translation of the cycle of ten novellas that Lou Andreas-Salomé (1861–1937) wrote between 1895 and 1898. This collection contributes to the rediscovery of Andreas-Salomé's significance as a thinker and writer, above all with regard to her literary contribution to modern feminism and the principles of women's emancipation.
Born in St. Petersburg to a German diplomat and his wife, Andreas-Salomé has always been a figure of interest because of her close relationships to influential thinkers such as Friedrich Nietzsche, Rainer Maria Rilke, and Sigmund Freud. Only since the mid-1980s, however, have her prose fiction and theoretical writings been reconsidered as important documents of emerging ideas and debates in twentieth-century feminism. The ten stories of The Human Family drive home her critical perspective on feminine stereotypes. They depict a wide variety of young women as they relate to men representing different degrees of enlightenment and tolerance, struggling to express a complete and independent feminine identity in the face of the confining but often seductive roles that convention and tradition impose on female potential.
The Human Family provides a subtle and nuanced perspective on European feminist writing from the turn of the last century by a woman writer who was intimately involved with the literary mainstream of her time and whose theoretical and literary works played a significant role in feminist debates of the period, prefiguring present-day feminist discourse on essentialism and constructivism.
About the Author
Raleigh Whitinger is a professor of German at the University of Alberta. He is the author of Johannes Schlaf and German Naturalist Drama and the translator of Eduard Mörike's novel Nolten the Painter: A Novella in Two Parts.
Praise For The Human Family: Stories (European Women Writers)…
"Lou Andreas-Salomé is best known for the company she kept. . . . But Mr. Whitinger argues that Andreas-Salomé's prominent roles as muse, lover, and collaborator overshadowed her own creative and critical work, much of it concerned with feminism and its discontents. His new translation of a cycle of novellas by Andreas-Salomé, The Human Family: Stories, opens a door into this oft-neglected aspect of her life."—Richard Byrne, The Chronicle of Higher Education
— Richard Byrne
"This collection contributes to the rediscovery of her significance as a thinker and writer, above all with regard to her literary contribution to modern feminism and the principles of women's emancipation."—Annotated Books Received
— Annotated Books Received
or
Not Currently Available for Direct Purchase