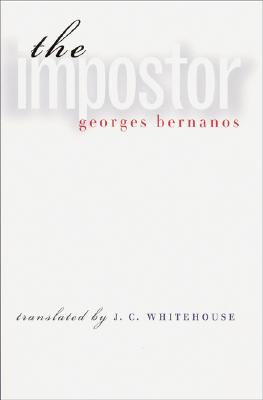 The Impostor (Hardcover)
University of Nebraska Press, 9780803212909, 250pp.
Publication Date: May 1, 1999
Other Editions of This Title:
Paperback (5/1/1999)
* Individual store prices may vary.
Description
The Impostor is a searching account of the torment that besets Father Cénabre, historian of mysticism and controversial star of the Parisian clergy, when his faith suddenly deserts him. As the priest struggles to cope secretly, he crosses paths with associates on the complex margins of a Church facing modern politics in the early twentieth century. Georges Bernanos's compelling and dark portraits of that shadowy world's inhabitants throw into stark relief the determination of a humble priest, Father Chevance, who alone knows Cénabre's secret and struggles to save him. By turn touching and scathing, The Impostor explores the delicate balance between redemption and damnation and illuminates the fragility of our constructed selves.
Georges Bernanos (1888–1948), one of the twentieth century's most powerful and idiosyncratic writers, was also the most original Roman Catholic writer of his time. The Impostor, the second of his novels published in French, is the last to be translated into English.
About the Author
J. C. Whitehouse is Visiting Reader in comparative literature at the University of Bradford. He is the author of Vertical Man: The Human Being in the Catholic Novels of Graham Greene, Sigrid Undset, and Georges Bernanos and the translator of many books including Bernanos's Mouchette.
or
Not Currently Available for Direct Purchase