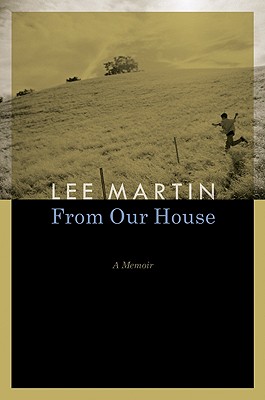 From Our House
A Memoir
Paperback

* Individual store prices may vary.
Description
From Our House is the luminous and uniquely American memoir of Lee Martin, born into a farming family the same year his father unexpectedly lost both hands. Lee's father, once known for "doing a good turn for his neighbors," changed that afternoon in the cornfields, becoming an embittered, hardened man. "All our lives have private truths," Martin writes, "and the truth about my father was that after his accident he brought a deep and abiding rage into our home. I knew his hooks as intimately as I ever knew anything about my father."
"How easily our bodies become us, our souls bound to the material, to the joy or grief or pain we feel through our skin," Martin muses. Ultimately it is his mother's quiet compassion that accounts for the grace that Lee and his father finally discover both within themselves and within their small family. Learning to live by the seasons and to fall asleep to the rumble of his father's tractor, braving snowstorms to sell hogs or to visit an ailing grandmother, playing basketball, listening to baseball games, and stealing records, Lee endures the anger and shame that haunt his family—yet grows up to tell his tale with rare beauty and remarkable forbearance.
Praise For From Our House: A Memoir…
"Wise and healing."—Publishers Weekly

"Martin has written a memoir to read slowly and savor. . . . Over the course of the memoir, Martin shows how he and his father learn to overcome their shame and control their rage. The honest and straightforward description of their relationship and their obvious affection for each other completely involve the reader. Highly recommended."—Library Journal

"A lyrical, finely wrought memoir of grief, pain, and joy."—Chicago Tribune

"Martin's memoir evokes the secrecy of family violence and the isolation of growing up in a rural community. . . . This is a touching and honest portrayal of family life, violence, disappointment, and coming of age."—Booklist
Bison Books, 9780803222908, 208pp.
Publication Date: April 1, 2009
About the Author
Lee Martin is a professor of English and director of creative writing at Ohio State University. He is the author of several books, including Turning Bones (Nebraska 2003), River of Heaven, and The Bright Forever, finalist for the 2006 Pulitzer Prize for Fiction.