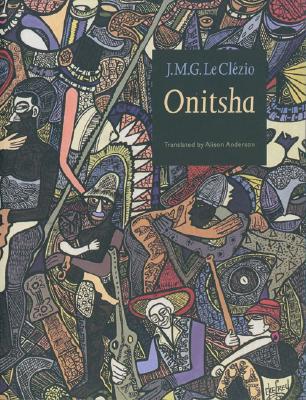 Onitsha (Hardcover)
University of Nebraska Press, 9780803229150, 206pp.
Publication Date: February 1, 1997
* Individual store prices may vary.
or
Not Currently Available for Direct Purchase
Description
Onitsha tells the story of Fintan, a youth who travels to Africa in 1948 with his Italian mother to join the English father he has never met. Fintan is initially enchanted by the exotic world he discovers in Onitsha, a bustling city prominently situated on the eastern bank of the Niger River. But gradually he comes to recognize the intolerance and brutality of the colonial system. His youthful point of view provides the novel with a notably direct, horrified perspective on racism and colonialism. In the words of translator Alison Anderson, Onitsha is remarkable for its -almost mythological evocation of local history and beliefs.- It is full of atmosphere--sights, sounds, smells --and at times the author's sentences seem to flow with the dreamy languor of the river itself. But J. M. G. Le Clezio -never lets us forget the harsh realities of life nor the subsequent tragedy of war.- A startling account--and indictment--of colonialism, Onitsha is also a work of clear, forthright prose that ably portrays both colonial Nigeria and a young boy's growing outrage.
About the Author
Winner of the 2008 Nobel Prize for Literature, J. M. G. Le Clezio was born in Nice in 1940 and is one of France's best-known contemporary writers. He has published more than thirty novels and nonfiction works. In the course of the last four decades Le Clezio has won numerous prizes, including the Prix Renaudot for his first novel. His works have been translated into many languages. Alison Anderson is the author of Hidden Latitudes. She has worked as a writer, translator, and teacher and currently lives in Mill Valley, California.
Praise For Onitsha…
"An uncharacteristically accessible and dramatic narrative about Europeans in Africa from one of the avatars of the French New Wave novel. . . . Fintan's fascinated absorption into Onitsha's tribal culture, described with irresistible sensuous immediacy, is expertly counterpointed against his father's self-destructive obsession with Africa's legendary past—and convincingly motivates a criticism of the injustices of white colonialism that is all the more powerful for its seamless coexistence with a richly imagined story and consistently engaging characters. The most surprising work of Le Clézio's long career, and one of his best."—Kirkus


"[Onitsha] offers a compelling contrast between the white mistreatment of Africans and the occasionally dangerous natural beauty surrounding the village of Onitsha on the banks of the Niger River. Fintan never forgets the harsh facts of his childhood years, and readers will not forget this novel."—Library Journal

"Onitsha also includes a scathing critique of colonialism, through the voice of Maou, who increasingly speaks out against the ways the white masters treat the locals. . . . Le Clézio's writing always moves back toward the richness and the responsibilities of the present, highlighting the necessity of undergoing a veritable apprenticeship enabling one to experience the present fully. His fiction, whose scenes and details usually stand at only a slight remove from the facts of his own life, is thereby warmly personal in tone and thoroughly credible in effect."—Michigan Quarterly Review

"Le Clézio gives an admirably full portrait of day-to-day life in Africa, from animistic religions, to food, to street festivals. And his presentation of the last queen of Meroë and her search for a promised land gives an epic frame to the continental vision he presents."—Boston Book Review
Advertisement