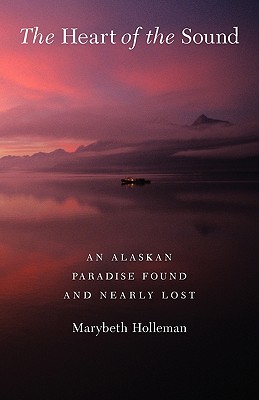 The Heart of the Sound (Paperback)
An Alaskan Paradise Found and Nearly Lost
Bison Books, 9780803230354, 226pp.
Publication Date: January 1, 2011
* Individual store prices may vary.
Description
How does one recover from disaster? That question is at the heart of Marybeth Holleman's lyrical, elegiac response to the repercussions of the Exxon Valdez oil spill, which devastated Alaska's Prince William Sound in 1989. Intertwining the destruction of an ecosystem, the disintegration of her marriage, and her emerging identity as a new mother, Holleman explores the resiliency of nature—both wild and human—and the ways in which that resiliency is tested.
While much of nature writing is about the search for an unspoiled landscape, The Heart of the Sound is about what happens when such a place is irrevocably damaged. In language rich with passion and hard-won insight and imbued with descriptions that give voice to the place, Holleman creates a captivating story of a woman who found her Eden in the sweeping fjords of Alaska's Prince William Sound only to almost lose it to ecological tragedy. Speaking as a witness and survivor, she discovers what it means to love what remains.
About the Author
Marybeth Holleman has taught in the creative writing and literary arts department at the University of Alaska Anchorage. She is the editor, with Anne Coray, of Crosscurrents North: Alaskans on the Environment and the author of Alaska's Prince William Sound: A Traveler's Guide. She lives in Anchorage.
Praise For The Heart of the Sound: An Alaskan Paradise Found and Nearly Lost…
"The Heart of the Sound is one of those rare books that calls to mind a true sense of place."—E Magazine
"[Holleman] writes beautifully, poetically, of the need to care for the Earth. It is an environmental masterpiece."—Deseret Morning News
"Part celebration, part quest, part hard-hitting critical debate, The Heart of the Sound floats us into wondrous new territory. In this graceful meditation about love, loss, and learning, Holleman's prose shimmers like sunlight on clear water."—Nancy Lord, author of Rock, Water, Wild: An Alaskan Life
— Nancy Lord
"This book has it all: an original, compelling story; lyrical, evocative prose; a clear-eyed and passionate storyteller. It has true transformative power."—Annie Dillard, author of Pilgrim at Tinker Creek
— Annie Dillard
"A love song to one of earth's loveliest and most threatened places intertwined with human loves, disappointments, and healing. An extraordinary book full of wonder and passion and a courageous story about the heart of Prince William Sound and about sounding the depths of our own hearts."—David W. Orr, author of Down to the Wire: Confronting Climate Collapse
— David W. Orr
"Beautiful writing about Prince William Sound, like one long love poem . . . a story about a place that breaks your heart, and breaks it again."—Janisse Ray, author of Ecology of a Cracker Childhood
— Janisse Ray