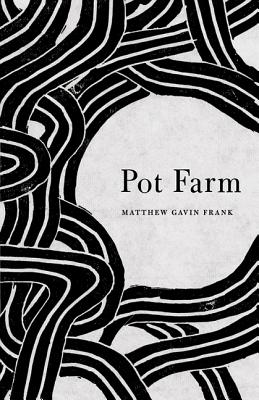 Pot Farm
Paperback

* Individual store prices may vary.
Description
After eight months in his childhood home helping his mother through her bout with cancer, Matthew Frank and his wife were themselves desperate for comfort. They found sanctuary in the most unlikely place—amid a collection of outcasts and eccentrics on a plot of land miles outside their comfort zone: a "mostly medical" marijuana farm in California.  Pot Farm details the strange, sublime, and sometimes dangerous goings-on at Weckman Farm, a place with hidden politics and social hierarchies, populated by recovering drug addicts, alternative healers, pseudo-hippie kids, and medical marijuana users looking to give back. There is also Lady Wanda, the massive, elusive, wealthy, and heavily armed businesswoman who owns the farm and runs it from beneath a housedress and a hat of peacock feathers. Frank explores the various roles that allow this industry to work—from field pickers to tractor drivers, cooks to yoga instructors, managers to snipers, illegal immigrants to legal revisionists, and the delivery crew to the hospice workers on the other end. His book also looks at the blurry legislation regulating the marijuana industry as well as the day-to-day logistics of running such an operation and all the relationships that brings into play.  Through firsthand observations and experiences (some influenced by the farm's cash crop), interviews, and research, Pot Farm exposes a thriving but unsung faction of contemporary American culture.

 
Praise For Pot Farm…
"Frank takes the reader into the fields, where a pair of good clippers can make or break a man, and describes the intricate methods used to cut and dry the product to ensure good quality. . . . Investigative research coupled with personal reflections on a controversial arena of American farm production."—Kirkus Reviews

"Pot Farm is a simultaneously beautiful, dark and life-affirming story."—John Warner, Inside Higher Ed

"This engaging memoir chronicles the unusual route the author and his wife took to mental rehabilitation after Frank's mother's grueling, months-long battle with cancer: they took up residence on a medical-marijuana farm in Northern California. . . . A highly entertaining tale."—David Pitt, Booklist

"Thriving amidst a hilariously motley crew of recovered drug addicts, hippies, users and business people, Frank shows us how the farm works from the first bud to the delivery of the product. Lots of fun, and high time that everyone had a closer look at this fascinating industry."—Caroline Leavitt, Dame: For Women Who Know Better

"Clearly Pot Farm is a world of uncertainty filled with people who want to help others and with people who want to help themselves; it is our world distilled. And Frank creates this world in a way that can stimulate a reader intellectually while at once offering readers who want to experience the emotional richness that surrounds and inhabits the people of the world he shows us a chance to do that too."—Brandon Davis Jennings, Third Coast Magazine

"Frank delivers his experiences through a wonderful narrative that stands in reality, but weaves a story like a work of fiction."—Nathan Reynolds, Big Muddy
University of Nebraska Press, 9780803237841, 232pp.
Publication Date: March 1, 2012
About the Author
Matthew Gavin Frank is an assistant professor of creative writing at Northern Michigan University. He is the author of Barolo, available in a Nebraska Paperback, and the poetry collections Sagittarius Agitprop, Warranty in Zulu, and The Morrow Plots.