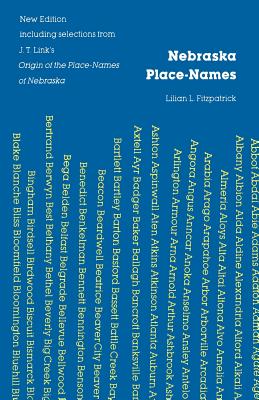 Nebraska Place-Names (Paperback)
University of Nebraska Press, 9780803250604, 228pp.
Publication Date: October 1, 1960
* Individual store prices may vary.
Description
During the thirty-five years since it was first published, Nebraska Place-Names, thanks to its completeness and reliable scholarship, its excellent arrangement and its readability, not only has remained the standard work on the subject but is by way of  becoming a classic of its kind. This new edition, which incorporates the complete text of the original study, once more makes available a work of interest to every Nebraskan as well as to social historians, folklorists, and collectors of Western Americana.
Enriching the Fitzpartick study, and considerably increasing its scope, are four new chapters derived from another standard work, The Origin of the Place Names of Nebraska (The Toponomy of Nebraska) by J. T. Link. These chapters concern, respectively, the name "Nebraska"; names of cultural features (trails, ranch and overland stations, military posts, Indian reservations, forests, state parks); names of water features (streams, lakes, marshes, swamps, springs, falls); and names of relief features (bluffs, buttes, hills, valleys, canyons, gulches, flats islands).