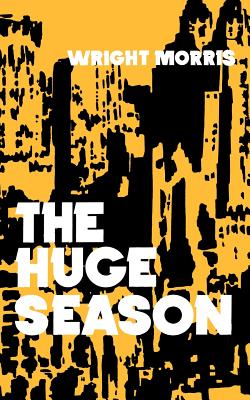 The Huge Season (Paperback)
University of Nebraska Press, 9780803258051, 306pp.
Publication Date: January 1, 1975
* Individual store prices may vary.
Description
In this novel, set in 1952 but intermingling the past and present, the protagonist reviews the effects of the Jazz Age on himself and a friend, recalling their exploits in college, in Paris, and in love. The result is the picture of a generation.
About the Author
One of the most distinguished American authors, Wright Morris (1910-1998) wrote thirty-three books including The Field of Vision, which won the National Book Award.
Praise For The Huge Season…
"A wonderful novel. It has power, meaning, freshness, vitality, and style."—Library Journal
— Library Journal
"The execution is brilliant. A master of the comic and deeply sensitive to the most inarticulate of American sorrows, Morris's work is moving as only truly original work can be."—New York Times
— New York Times
"With increasing skill and insight, the serious (not solemn) contemporary novelist is evaluating our kind of cold war and anxiety by juxtaposing characters and situations of our own and earlier decades. . . . Morris makes you see and feel as well as think."—Saturday Review
— Saturday Review