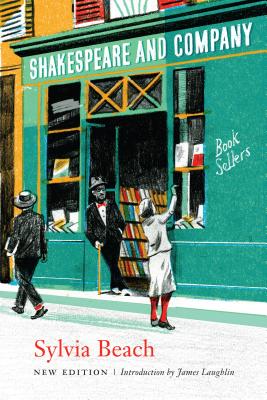 Shakespeare and Company
Paperback

* Individual store prices may vary.
Description
Sylvia Beach was intimately acquainted with the expatriate and visiting writers of the Lost Generation, a label that she never accepted. Like moths of great promise, they were drawn to her well-lighted bookstore and warm hearth on the Left Bank. Shakespeare and Company evokes the zeitgeist of an era through its revealing glimpses of James Joyce, Ernest Hemingway, Scott Fitzgerald, Sherwood Anderson, Andre Gide, Ezra Pound, Gertrude Stein, Alice B. Toklas, D. H. Lawrence, and others already famous or soon to be. In his introduction to this new edition, James Laughlin recalls his friendship with Sylvia Beach. Like her bookstore, his publishing house, New Directions, is considered a cultural touchstone.
Praise For Shakespeare and Company…
"In 1919 Sylvia Beach "opened an American bookshop in Paris called Shakespeare and Company. During the following two decades it became practically a clearing house for writers of this vital post-1918 period. When no publisher would touch her friend James Joyce's Ulysses, Miss Beach published it, in 1922, under her shop imprint. . . . Headquarters for the expatriate American writers, the shop was also a favorite stopping-off place for Gide, Valéry, and other faithful international friends and customers."—San Francisco Chronicle

"Miss Beach's book is intimate, not scholarly, and thus full of interesting information. Her reminiscences are literally an index of everybody in the twenties, and she knew them all."—Janet Flanner, New Yorker
Bison Books, 9780803260979, 268pp.
Publication Date: October 1, 1991