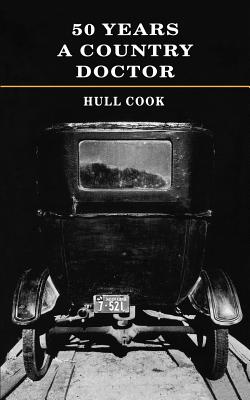 50 Years a Country Doctor (Paperback)
University of Nebraska Press, 9780803263895, 203pp.
Publication Date: January 1, 1998
Description
In a world of HMOs, insurance companies, and an endless flood of forms, Hull Cook reminds us that there was a time when a visit to the doctor's office cost three dollars and doctors still made house calls. Cook recounts fifty years of service as a rural doctor in Texas and Nebraska, where a wide spectrum of dilemmas tested his resourcefulness, endurance, and sense of humor. He describes helping to deliver a baby via telephone during the Blizzard of '49, and he explains his "special delivery" of medication in the dead of winter--an operation involving his Beechcraft Bonanza airplane and a parachute jerry-rigged from dental floss and a red handkerchief. Cook saw it all, from cow-manure poultices to snakebite to kerosene poisoning to drug addiction. His humorous account of life in the first half of the twentieth century conveys a distinct sense of the slings and arrows of doctoring on the plains.
About the Author
Hull Cook (1911-2001) lived in Sidney, Nebraska, for several years before moving to Bellingham, Washington.
Advertisement