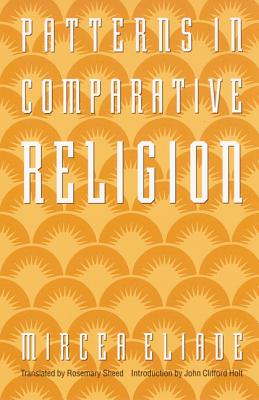 Patterns in Comparative Religion
Paperback

* Individual store prices may vary.
Description
In this era of increased knowledge the essence of religious phenomena eludes the psychologists, sociologists, linguists, and other specialists because they do not study it as religious. According to Mircea Eliade, they miss the one irreducible element in religious phenomena—the element of the sacred. Eliade abundantly demonstrates universal religious experience and shows how humanity's effort to live within a sacred sphere has manifested itself in myriad cultures from ancient to modern times; how certain beliefs, rituals, symbols, and myths have, with interesting variations, persisted.
Bison Books, 9780803267336, 484pp.
Publication Date: September 1, 1996
About the Author
Mircea Eliade's works include the multivolume
History of Religious Ideas
.
John C. Holt is a professor of religion at Bowdoin College and the author of The Religious World of Kirti Sri: Buddhism, Art, and Politics of Late Medieval Sri Lanka.