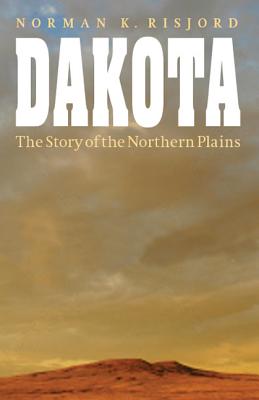 Dakota
The Story of the Northern Plains
Paperback

* Individual store prices may vary.
Description
The northern plains are often ignored by the rest of the nation or, if not, are mentioned in the context of the weather, Mount Rushmore, or the Black Hills. However, North Dakota and South Dakota have a colorful past—and present—deserving of greater recognition.
Norman K. Risjord relates the remarkable histories of these two states, from the geological formation of the Great Plains to economic changes in the twenty-first century. Risjord takes the reader on a journey through the centuries detailing the first human inhabitants of the northern plains, the Lewis and Clark expedition, homesteading and railroad building, the political influence of the Progressive movement, the building of Mount Rushmore, and Wounded Knee II. Included are stories of such noteworthy characters as French explorer Vérendrye, the Lakota leader Red Cloud, North Dakota political boss Alexander McKenzie, and South Dakota Democrat George S. McGovern.
Despite the shared topography and the rivers that course through both states, the diverse reactions of the two states to the challenges of the twentieth century provide opportunities for arresting comparisons. This captivating look at the Dakotas' geography, ecology, politics, and culture is essential reading for Dakotans and those interested in the rich history of this important region.
Purchase the audio edition.
Praise For Dakota: The Story of the Northern Plains…
"Risjord's Dakota should be seen as both a serious survey of the neglected story of the American midlands and a justification for the greater number of more detailed treatments of the American Midwest and its development within the broader story of American history."—Jon K. Lauck, Annals of Iowa
University of Nebraska Press, 9780803269293, 288pp.
Publication Date: January 1, 2013
About the Author
Norman K. Risjord is a professor emeritus of history at the University of Wisconsin. He is the author of numerous books, including, most recently,
A Popular History of Minnesota
and
Shining Big Sea Water: The Story of Lake Superior
.