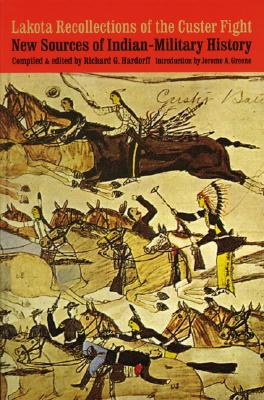 Lakota Recollections of the Custer Fight (Paperback)
New Sources of Indian-Military History
University of Nebraska Press, 9780803272934, 214pp.
Publication Date: March 1, 1997
* Individual store prices may vary.
Description
The fifteen Sioux (and one Cheyenne) who speak in Lakota Recollections of the Custer Fight witnessed Custer's Last Stand. Their testimony sheds light on what happened at the Little Bighorn on the bloodiest of Sundays, June 25, 1876. Flying Hawk, Standing Bear, He Dog, Red Feather, Moving Robe Woman, Eagle Elk, White Bull, Hollow Horn Bear, and other Indian survivors of the Custer fight were interviewed during the early decades of the twentieth century by men genuinely interested in the historical truth, including Judge Eli S. Ricker, General Hugh L. Scott, John G. Neihardt, and Walter S. Campbell. The interviews are collected here with introductions and notes by the editor.
About the Author
Richard G. Hardorff is the author of Hokahey! A Good Day to Die! The Indian Casualties of the Custer Fight and Cheyenne Memories of the Custer Battle.
Jerome A. Greene is a historian with the National Park Service and author of Yellowstone Command: Colonel Nelson A. Miles and the Great Sioux War, 1876–1877 (Nebraska 1991).
Praise For Lakota Recollections of the Custer Fight: New Sources of Indian-Military History…
"Compelling reading . . . Lakota Recollections is based on the common-sense notion that historians should consult [Lakota and Cheyenne] warriors' comments about the Battle of the Little Bighorn."—Old West
— Old West
"[Hardorff's] editing manages to put these often contradictory accounts into their proper perspectives."—Little Big Horn Associates Newsletter
— Little Big Horn Associates Newsletter
"The collection [gives] a compelling description of the battle scene [and] coherence to the chaotic events that surrounded the conflict."—Los Angeles Westerners Corral
— Los Angeles Westerners Corral