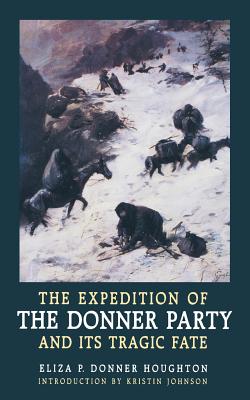 The Expedition of the Donner Party and Its Tragic Fate (Paperback)
University of Nebraska Press, 9780803273047, 425pp.
Publication Date: November 1, 1997
Description
George and Tamsen Donner and their children, among the very first to leave from Illinois, joined emigrants headed to California in the spring of 1846. Beyond Fort Bridger, Captain Donner led a large party through a much-advertised shortcut. Delays and difficulties caused them to be snowbound in the High Sierras, facing the grim specter of starvation and extreme suffering. Though only four years old at the time of the expedition, the captain's youngest daughter, Eliza Donner, would never forget the excitement of crossing the prairies--or the horror of that winter. Details impressed on her young mind were later substantiated by the recollections of her older sisters and other survivors. Her book, originally published in 1911, is an intimate and authoritative account of the Donner disaster. George and Tamsen Donner and those who shared their fate are fully humanized in the telling. Eliza also relates what happened to her and a sister after being rescued and what it was like to grow up in a world that turned the Donners into a grisly legend.
About the Author
Kristin Johnson is a librarian at Salt Lake City Community College and the author of Unfortunate Emigrants: Narratives of the Donner Party.
Advertisement