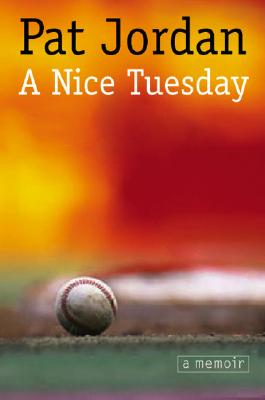 A Nice Tuesday (Paperback)
Bison Books, 9780803276253, 342pp.
Publication Date: September 1, 2005
Other Editions of This Title:
MP3 CD (7/19/2016)
* Individual store prices may vary.
Description
In A Nice Tuesday, Pat Jordan chronicles his decision to reclaim the failed potential of his youth. A young baseball pitcher of inordinate promise, Jordan had been one of the Milwaukee Braves first "bonus babies." His struggle through the minor leagues and ultimate failure to play in the majors, eloquently chronicled in A False Spring, defined his youth. At fifty-six, Jordan realizes that "this trivial thing" has also defined his life and decides to make a comeback. He whips himself back into playing condition and convinces an independent minor-league team, the Waterbury (Connecticut) Spirit, to let him return to the mound one last time. In this memoir, Jordan lays bare his midlife quest with honesty and humor, making A Nice Tuesday about much more than baseball.
About the Author
Pat Jordan is the author of numerous books, including the memoir A False Spring, also available in a Bison Books edition. He is a regular contributor to the New York Times Magazine, among other periodicals, and his work has been included in Best American Sports Writing, Best American Mystery Stories, Best American Essays, and the Norton Anthology of World Literature.
Praise For A Nice Tuesday…
"Pat Jordan, the author of my favorite baseball book, A False Spring, has written the ultimate comeback story—a failed ballplayer and father reconstitutes himself as a loving husband and a helluva writer. Funny, sweet, and painfully honest, Jordan writes like he's been injected with truth serum. A Nice Tuesday reads like an unauthorized autobiography. Jordan, the big league writer, will be remembered far longer than most of the big league ballplayers he aspired to join."—Jim Bouton, author of Ball Four
— Jim Bouton
"Heartily recommended."—Library Journal
— Library Journal