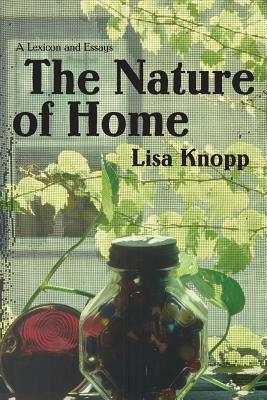 The Nature of Home (Paperback)
A Lexicon and Essays
Bison Books, 9780803278141, 231pp.
Publication Date: May 1, 2004
* Individual store prices may vary.
Description
For Lisa Knopp, homesickness is a literal sickness. During a lengthy sojourn away from the Nebraska prairie, she fell ill, and only when she decided to return home did she recover. Homesickness is the triggering event for this collection of essays concerned with nothing less than what it means to feel at home. Knopp writes masterfully about ecology, place, and the values and beliefs that sustain the individual within an impersonal world. She is passionate about her subject whether it be an endangered beetle in the salt marshes near Lincoln, Nebraska, a forgotten Nebraska inventor, a museum muralist, a paleontologist, or Arbor Day as the misguided attempt of Eastern settlers to "correct" a perceived deficiency in the Great Plains landscape. Here is a writer who has read widely and judiciously and for whom everything resonates within the intricately structured definition of home.
About the Author
Lisa Knopp is an associate professor of English at the University of Nebraska at Omaha and the author of Flight Dreams: A Life in the Midwestern Landscape, Field of Vision, and The Nature of Home: A Lexicon of Essays (available in a Bison Books edition).
Praise For The Nature of Home: A Lexicon and Essays…
"An abiding devotion to a place and its inhabitants: sentimental in the right way, mnemonic, tempting."—Kirkus Reviews
"A significant treatment of home, environment, and natural history. It succeeds on several levels: as an observant work of regional nature writing, as a thoughtful collection of interlinked essays, and as a moving book of personal reflections. . . . It has the breadth and vision of Thoreau's Walden and the intimacy and integrity of Scott Russell Sanders' Hunting for Hope while still maintaining its own unique identity and its author's individual voice."—Robert Root, the author of E. B. White: The Emergence of an Essayist
— Robert Root
"We must include Knopp among those whom Barry Lopez calls our 'local geniuses of the American landscape'. . . . Knopp understands that what is essential is always with us. Knopp understands the nature of home."—Fran Shaw, Parabola
— Fran Shaw
"The Nature of Home displays Knopp's native gifts as an essayist, including her ability to take the most quotidian of moments. . . . and glean from them important insights about the ways we live."—Jonathan Ritz, Great Plains Quarterly
— Jonathan Ritz
"Knopp demonstrates the value of making a commitment to one's place and becoming acquainted with its inhabitants, from the bulrushes in the salt marsh to the neighbors next door. The Nature of Home conveys the importance of striving to understand and preserve our home places"—Angela Waldie, ISLE
— Angela Waldie