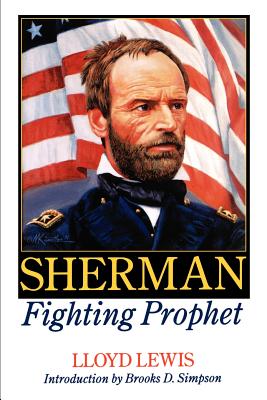 Sherman, Fighting Prophet (Paperback)
University of Nebraska Press, 9780803279452, 720pp.
Publication Date: October 1, 1993
* Individual store prices may vary.
Description
"War is hell," said William Tecumseh Sherman. The Union general who is remembered for his devastating march through Georgia during the Civil War is presented in all his passionate humanity by Lloyd Lewis.
About the Author
Introducing Sherman, Fighting Prophet is Brooks D. Simpson, a professor of history at Arizona State University and the author of Let Us Have Peace: Ulysses S. Grant and the Politics of War and Reconstruction.
Praise For Sherman, Fighting Prophet…
"Sherman's life was a rich and varied tapestry, and Mr. Lewis has put the richness into his book. Not only does he make us understand Sherman, he makes us see again the tremendous, terrible pageant of the Civil War."—New York Times
"This is no ordinary military biography. . . . Lewis's excellent description of the relationship of Grant and Sherman and the meaning of the Union in Sherman's life are highlights which are not easily forgotten."—Civil War History
"The book is beautifully proportioned; the epic tale rumbles on with the inexorability of Sherman's cannon rolling down on Atlanta. An indispensable addition to the literature of this troubled period, and a worthy monument to the military genius who crushed the South which he loved."—Christian Science Monitor
"The greatness and vividness of Sherman in his best years emerge from the facility and resource of this talented book."—New Republic