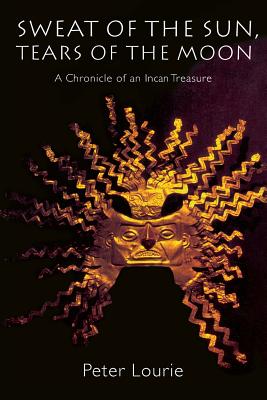 Sweat of the Sun, Tears of the Moon
A Chronicle of an Incan Treasure
Paperback

* Individual store prices may vary.
Description
Eight billion dollars' worth of Inca gold and silver are rumored to be hidden in an unmapped region of the Andes. This is the captivating story of that fabled treasure and the centuries-old spell it has cast on many, including a young American student, Peter Lourie.
While completing anthropological fieldwork in Ecuador, Lourie heard the legend of Atahualpa's ransom. The Incas gathered seven-hundred tons of gold (Sweat of the Sun) and silver (Tears of the Moon) to purchase the freedom of their king, Atahualpa, from Pizarro and his conquistadors. After the Inca ruler's murder, the treasure vanished into the forsaken Llanganati range of the Andes.
Lourie abandoned his graduate school ambitions to search for Atahualpa's ransom. His quest for clues and his journey into the heart of the Andes is an absorbing and exciting detective story. Lourie's account is also unforgettable for its revelations about the lives and characters of seasoned treasure hunters, the obsessed few lured by the siren song of legendary gold.
Bison Books, 9780803279803, 307pp.
Publication Date: August 1, 1998
About the Author
Peter Lourie is a lecturer in creative writing at Middlebury College. His many books include River of Mountains: A Canoe Journey Down the Hudson and In the Path of Lewis and Clark: Traveling the Missouri.