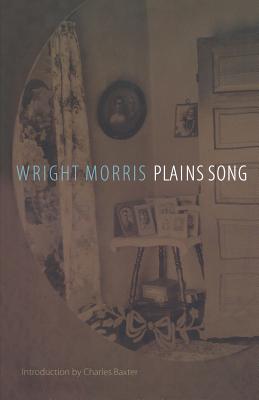 Plains Song (Paperback)
For Female Voices
Bison Books, 9780803282674, 229pp.
Publication Date: October 1, 2000
* Individual store prices may vary.
About the Author
Wright Morris (1910–1998) wrote thirty-three books, including The Home Place, also available in a Bison Books edition, and Field of Vision, which won the National Book Award. Charles Baxter is a professor of English at the University of Michigan and the author of numerous works, including The Feast of Love.
Praise For Plains Song: For Female Voices…
"Nowhere in [Morris's] fiction does emotion emerge from detail so beautifully as in this precise and vivid book. . . . The triumph of the book, in terms of craft, is that we experience the sense of the slow passage of time so necessary to such a story. . . . The heart of the book is its tactful rendering of the emotional history of several women. . . . Precise, satisfying, and complete."—New York Times Book Review
— New York Times Book Review
"This is a beautiful, subtle novel that accomplishes the rare effect of presenting history from the inside out. . . . As the title suggests, this is a melody without accompaniment, music of the simplest and most beautiful kind. Perhaps it is because Morris sketches his characters so sparingly that they seem so indelible. They are such a real presence that it's hard to think they haven't actually lived."—Christian Science Monitor
— Christian Science Monitor
"Wright Morris knows the embattled regions within his people as well as the harshly beautiful landscapes that surround them."—New Republic
— New Republic