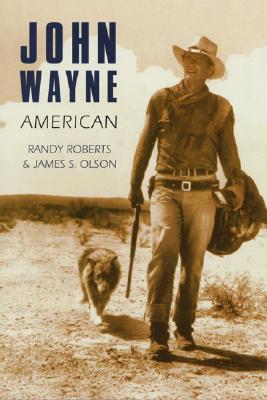 John Wayne (Paperback)
American
Bison Books, 9780803289703, 762pp.
Publication Date: September 1, 1997
* Individual store prices may vary.
Description
"John Wayne remains a constant in American popular culture. Middle America grew up with him in the late 1920s and 1930s, went to war with him in the 1940s, matured with him in the 1950s, and kept the faith with him in the 1960s and 1970s. . . . In his person and in the persona he so carefully constructed, middle America saw itself, its past, and its future. John Wayne was his country's alter ego."
Thus begins John Wayne: American, a biography bursting with vitality and revealing the changing scene in Hollywood and America from the Great Depression through the Vietnam War. During a long movie career, John Wayne defined the role of the cowboy and soldier, the gruff man of decency, the hero who prevailed when the chips were down. But who was he, really? Here is the first substantive, serious view of a contradictory private and public figure.
About the Author
Randy Roberts, a professor of history at Purdue University, is the author of Papa Jack: Jack Johnson and the Era of White Hopes. James S. Olson, a professor of history at Sam Houston State University, is the author of The Ethnic Dimension in American History.
Praise For John Wayne: American…
"All students of Hollywood will find [this biography of John Wayne] fascinating and rewarding."—London Times Literary Supplement
— London Times Literary Supplement
"Writing in a plain-spoken style that avoids both fanzine and academic cant, the authors nicely retell the story of Wayne's relationship with John Ford, the director most responsible for setting him apart from the gunslinging crowd."—New York Times Book Review
— New York Times Book Review
"Recommended for all film collections."—Library Journal
— Library Journal