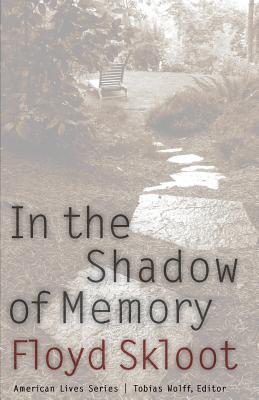 In the Shadow of Memory (Paperback)
Bison Books, 9780803293229, 243pp.
Publication Date: September 1, 2004
Description
In December 1988 Floyd Skloot was stricken by a virus that targeted his brain, leaving him totally disabled and utterly changed. In the Shadow of Memory is an intimate picture of what it is like to find oneself possessed of a ravaged memory and unstable balance and confronted by wholesale changes in both cognitive and emotional powers. Skloot also explores the gradual reassembling of himself, putting together his scattered memories, rediscovering the meaning of childhood and family history, and learning a new way to be at home in the world. Combining the author's skills as a poet and novelist, this book finds humor, meaning, and hope in the story of a fragmented life made whole by love and the courage to thrive.
About the Author
Floyd Skloot is the author of three novels, four collections of poetry, and a collection of essays, The Night Side. Individual essays from In the Shadow of Memory have been included in the anthologies The Best American Essays, The Art of the Essay 1999, and The Best American Science Writing 2000. The essay "A Measure of Acceptance" won the 2004 Pushcart Prize.
Praise For In the Shadow of Memory…
"Skloot has created a luminous yet brutally candid memoir. . . . This book possesses a gravity and immensity that belie its brief length."—Julia Keller, Chicago Tribune
-Julia Keller

"Tightly written and beautifully constructed. . . . A tribute to the creative spirit, which is beyond anything as fragile as the thinking mind."—David Guy, The Seattle Times
-David Guy

"In this remarkable collection of essays, part of the American Lives series (edited by Tobias Wolff), Skloot conveys what it is like to live with a damaged brain. . . . This is an unusual and engrossing memoir written with intelligence, honesty, perception and humor."—Publishers Weekly
Advertisement