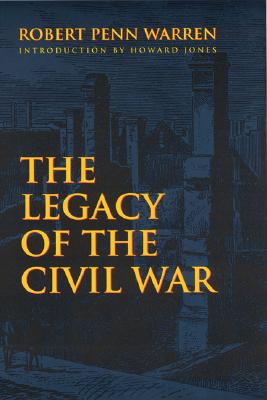 The Legacy of the Civil War
Paperback

* Individual store prices may vary.
Description
In this elegant book, the Pulitzer Prize-winning writer explores the manifold ways in which the Civil War changed the United States forever. He confronts its costs, not only human (six hundred thousand men killed) and economic (beyond reckoning) but social and psychological. He touches on popular misconceptions, including some concerning Abraham Lincoln and the issue of slavery. The war in all its facets "grows in our consciousness," arousing complex emotions and leaving "a gallery of great human images for our contemplation."
Praise For The Legacy of the Civil War…
"Warren brings to this task his critical acuteness as a historian . . . his verbal sensitivity as a novelist, and his insight as a poet."—David Donald, New York Times Book Review
— David Donald

"Here is a perfect gem of a book. . . . Here is something sound and meaty about the place of the Civil War in American history and its place in American thinking."—Chicago Sunday Tribune
— Chicago Sunday Tribune

"A brilliant piece of work, quick and sharp with insight, yet compassionate. A stimulating book."—New Yorker
— New Yorker

"A thoughtful discussion . . . stimulating to any reader conscious of the American heritage."—Library Journal
— Library Journal
Bison Books, 9780803298019, 109pp.
Publication Date: March 1, 1998
About the Author
A distinguished poet, novelist, and historian, Robert Penn Warren wrote The Legacy of the Civil War for the centennial in 1961. Introducing this edition is Howard Jones, University Research Professor and chair of the History Department at the University of Alabama. His works include Union in Peril: The Crisis over British Intervention in the Civil War, also available as a Bison Book.