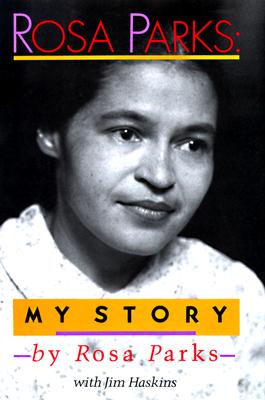 Rosa Parks (Hardcover)
My Story
Dial Books, 9780803706736, 208pp.
Publication Date: February 4, 1992
* Individual store prices may vary.
Description
"Even those familiar with her name will realize on reading this engrossing account how little they really know of Parks's life and the events that surrounded the dawning Civil Rights movement. Setting her historic refusal to give up her seat on a bus in the context of a life that began in 1913 in rural Alabama dramatizes the fact that her action came at a time and place that gave it the force to challenge the rigors of a lopsided system of justice. Few will be unmoved by the tactics employed by whites to disrupt the subsequent boycott; at the center, always, is Parks's dignified, calm recounting of outrages against her and other women and men, giving her words weight and impact as no raw fury could. Like sitting at the knee of an elder with much to tell, reading her story leads to ever more questions ('What was it really like then?') and shock that such injustices not only existed in the recent past but still linger." - Kirkus Reviews
About the Author
Rosa Parks also worked with Jim Haskins to write Rosa Parks: My Story (Dial and Puffin), an award-winning book for older readers. Mrs. Parks was awarded the Congressional Medal of Honor in June 1999. She lives in Detroit, Michigan.
or
Not Currently Available for Direct Purchase