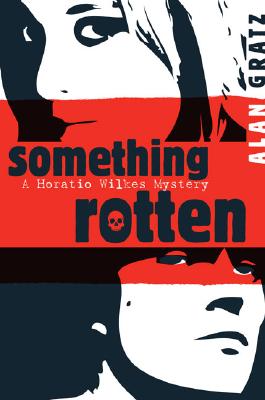 Something Rotten (Hardcover)
Dial, 9780803732162, 208pp.
Publication Date: October 18, 2007
* Individual store prices may vary.
or
Not Currently Available for Direct Purchase
Description
Something is rotten in Denmark, Tennessee, and it is not just the polluted Copenhagen River. Hamilton Prince?s father has been murdered, according to a hidden video message. Horatio Wilkes, Hamilton?s best friend, is visiting the Prince mansion when the video turns up. The guys need to find the killer before he strikes again.
But it won?t be easy. Suspects are plentiful. Olivia Mendelssohn may be hot (and Hamilton?s ex-girlfriend), but she?s also an environmentalist determined to clean up the river that the Prince paper plant has been polluting for decades. Trudy,Hamilton?s mom, has recently married her husband?s brother, Claude, and signed over half of the plant and its profits to him. Not to mention Ford N. Branff, media mogul and Trudy?s college flame, who wants to buy the plant for himself. The question is motive, and Horatio Wilkes is just the kind of guy who can find things like that out. Doesn?t matter that he?s only a junior in high school.
A smart, hip, and funny twist on the tale of Hamlet, where one-liners crackle and mystery abounds. Think you already know the story? Think again.
About the Author
Alan Gratz was born and raised in Knoxville, Tennessee. After a carefree but humid childhood, he attended the University of Tennessee, where he earned a College Scholars degree with a specialization in creative writing and later a Master's degree in English education. In addition to writing plays, magazine articles, and a few episodes of A&E's City Confidential, Alan has taught catapult building to middle schoolers, written more than 6,000 radio commercials, and lectured as a Czech university. Currently, Alan lives with his wife Wendi and daughter Jo in the high country of western North Carolina, where he enjoys reading, eating pizza, and, perhaps not too surprisingly, watching baseball.
Advertisement