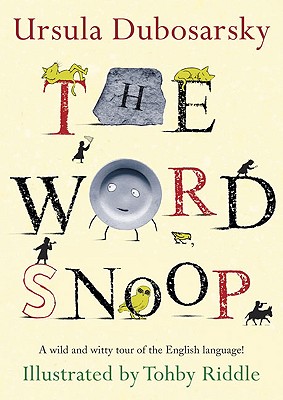 The Word Snoop (Hardcover)
A Wild and Witty Tour of the English Language!
Dial Books, 9780803734067, 272pp.
Publication Date: July 9, 2009
* Individual store prices may vary.
Description
Meet the Word Snoop. She?s dashing and daring and witty as can be?and no one knows more about the evolution of the English language than she does. Luckily, she?s spilling her secrets in this gem of a book. From the first alphabet in 4000 BC, to anagrams, palindromes, and modern-day text messages, readers will learn all about the fascinating twists and turns our fair language has taken to become what it is today.
With playful black-and-white illustrations, riddles to solve, and codes to break, The Word Snoop is definitive proof that words can spark the imagination and are anything but dull. This is a book for every aspiring writer, and every true reader.


About the Author
Ursula Dubosarsky and Tohby Riddle live in Sydney, Australia.