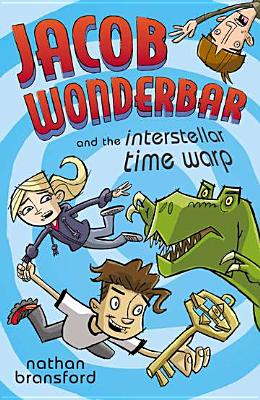 Jacob Wonderbar and the Interstellar Time Warp (Hardcover)
Dial Books, 9780803737037, 263pp.
Publication Date: February 7, 2013
Other Editions of This Title:
Paperback (2/7/2013)
* Individual store prices may vary.
Description
Jacob Wonderbar must have hit a time warp on his way home after losing the election for President of the Universe, because fifty years have passed on Earth. What's worse, during that time the entire Astral society has come under threat of destruction, and it's up to Jacob to make things--including time itself--right. So, with the unlikely help of Mick Cracken, Jacob time-hops through the universe with Sarah Daisy and Dexter, encountering dinosaurs, Napoleon, and bad '80s fashion in their search for the one person who can help them--Jacob's father.

Buckle your space-belts, the third book in the Jacob Wonderbar series proves that time travel is all fun and games until someone gets stuck in the wrong century!
About the Author
Nathan Bransford works as a social media manager, and writes a popular blog about writing and publishing.
or
Not Currently Available for Direct Purchase