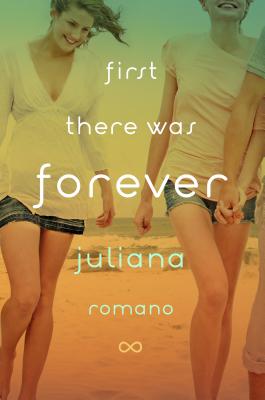 First There Was Forever (Hardcover)
Dial Books, 9780803741683, 400pp.
Publication Date: April 14, 2015
Other Editions of This Title:
Paperback (4/5/2016)
* Individual store prices may vary.
Description
Perfect for fans of Jenny Han's The Summer I Turned Pretty and Huntley Fitzpatrick's My Life Next Door, Juliana Romano's expressive debut is an absorbing and bittersweet story about first love, first loss, and the friends that carry us through it all. Lima and Hailey have always been best friends: Lima shy and sensitive, Hailey funny and free-spirited. But Hailey abandons Lima to party with the popular kids and pursue Nate, her disinterested crush. As their friendship falters, Lima and Nate begin spending more time together. And before Lima knows what she's feeling, she and Nate do something irreversible. Something that would hurt Hailey....if she knew it happened. Lima thinks she's saving her friendship by lying, but she's only buying time. As the secrets stack up, Lima is forced to make a choice: between her best friend forever, and the boy who wasn't meant to be hers.
About the Author
Juliana was born in in New York, New York and grew up in Santa Monica, California. She received a B.A. from Wesleyan University and an M.F.A. in Painting from U.C.L.A. Juliana taught Drawing at Wesleyan University from 2011-2014, during which time she continued to make art and show her work internationally. Juliana began writing fiction in addition to painting in 2009 and her debut YA novel, First There Was Forever, came out in 2015. She currently lives and works in Hollywood with her husband and her dog.
or
Not Currently Available for Direct Purchase