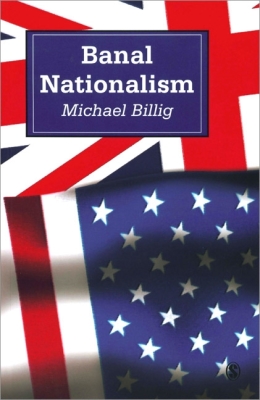 Banal Nationalism (Theory)
Paperback

* Individual store prices may vary.
Other Editions of This Title:
Hardcover (10/20/1995)
Description
Michael Billig presents a major challenge to orthodox conceptions of nationalism in this book. While traditional theorizing has tended to the focus on extreme expressions of nationalism, the author turns his attention to the everyday, less visibe forms that are deeply ingrained in contemporary consciousness. This form of nationalism, which is neither exotic or remote, he describes as banal nationalism'.
The author asks why people do not forget their national identity. He suggests that in daily life nationalism is constantly flagged in the media through routine symbols and habits of language. Small familiar turns of phrase, like the flag that hangs unnoticed outside a public building, are reminders that often operate mindlessly, beyond the level of conscious awareness.
"Banal Nationalism" is critical of orthodox theories in sociology, politics and social psychology for ignoring this core feature of national identity. Michael Billig argues forcefully that with nationalism continuing to be a major ideological force in the contemporary world, it is all the more important to recognize those signs of nationalism which are so familiar that they are easily overlooked.
This elegantly written and broad-ranging book will be essential reading for students and academics across the social sciences.
Sage Publications Ltd, 9780803975255, 208pp.
Publication Date: September 25, 1995