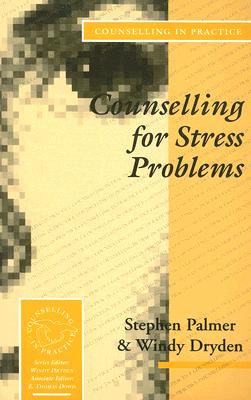 Counselling for Stress Problems (Counselling in Practice) (Paperback)
Sage Publications Ltd, 9780803988637, 262pp.
Publication Date: December 28, 1994
* Individual store prices may vary.
Description
"Palmer and Dryden have written a splendid book By stressing the need for a multimodal approach they clearly demonstrate how it is possible to employ a wide range of strategies in a rational and flexible manner for combatting the ravages of stress... this book contains an enormous amount of useful clinical information that can readily be translated into effective and efficient treatment and counselling procedures. I think it deserves a very wide readership"' - "Arnold A Lazarus (from the Foreword)
"
This book provides a comprehensive view of stress counselling and stress management from a multimodal perspective. Clear guidelines show practitioners how they can give their clients the most effective help for their individual stress problems using a technically eclectic and systematic approach.
The authors discuss the symptoms and causes of stress and go on to outline a broad framework in which stress problems can be understood and assessed. They emphasize the importance of assessment in providing a useful guide to the selection of multimodal interventions and of tailoring the counselling approach to the problems of each client. Chapters discuss the range of interventions that can be used - cognitive, imagery, behavioural, sensory, interpersonal and health//lifestyle - and the most useful techniques that can be employed within these models, such as disputing irrational beliefs, coping imagery, psychodrama, relaxation training and assertion training. Case examples from the authors' own practices illustrate commonly used techniques in action.
Taking a pragmatic and empirical approach to stress counselling, this book provides an invaluable guide for psychotherapists, counselling and health psychologists, and practising and trainee counsellors from all backgrounds.
or
Not Currently Available for Direct Purchase