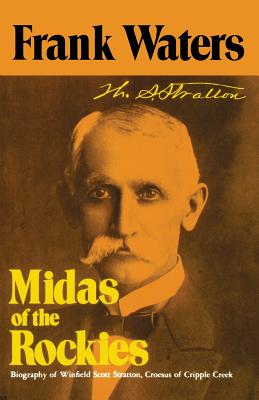 Midas Of Rockies (Paperback)
Story Of Stratton & Cripple Creek
Swallow Press, 9780804005913, 372pp.
Publication Date: January 1, 1972
* Individual store prices may vary.
Description
This reprint makes available again Frank Waters' dramatic and colorful 1937 biography of Winfield Scott Stratton, the man who struck it rich at the foot of Pike's Peak and turned Cripple Creek into the greatest gold camp on earth. More than regional history, Midas of the Rockies is a story so fabulously impossible and yet so painfully true that it commends itself to the whole of America, the only earth, the only people who could have created it.