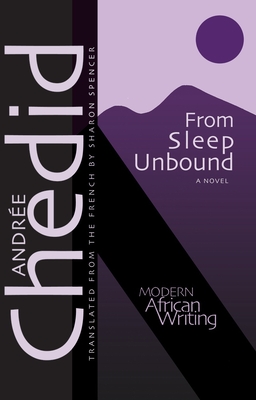 From Sleep Unbound (Modern African Writing Series)
Paperback

* Individual store prices may vary.
Description
From Sleep Unbound portrays the life of Samya, an Egyptian woman who is taken at age 15 from her Catholic boarding school and forced into a loveless and humiliating marriage. Eventually sundered from every human attachment, Samya lapses into despair and despondence, and finally an emotionally caused paralysis. But when she shakes off the torpor of sleep, the sleep of avoidance, she awakens to action with the explosive energy of one who has been reborn.
Praise For From Sleep Unbound (Modern African Writing Series)…
"Much of this delicately composed, elegant novel is a gentle and simple story of a woman searching for herself in a world of callous, unimaginative male supremacy…. The writing, disclosing bitter, painful truths, is deceptively lyrical."—The Times

"This is a lyrical novel that portrays the life of an Egyptian woman who is forced to accept a loveless and humiliating marriage."—The Women's Review of Books

"Woman may be compared to a very deep body of water; one can never predict the power of the undertow."—Vizir Ptahhotep, "Instruction on the Subject of Women," Egypt, c. 2600 B.C.E.
Swallow Press, 9780804008372, 158pp.
Publication Date: September 30, 1983
About the Author
Andrée Chedid is a poet, essayist, dramatist and novelist of Egypto-Lebanese origin. Born and educated in Cairo, where she received a degree in literature from the American University, she moved to Paris in 1946, and became a naturalized French citizen. She is the recipient of many literary awards, including the Prix Louise Labbé (poetry), 1969; Aigle d'or de la poesie, 1972; Grand prix de l'Academie Belge, 1974; Prix de l'afrique Méditeranéenne, 1974; Prix Mallarmé (poetry), 1976; and Prix Goncourt de la nouvelle, 1979.
or
Not Currently Available for Direct Purchase