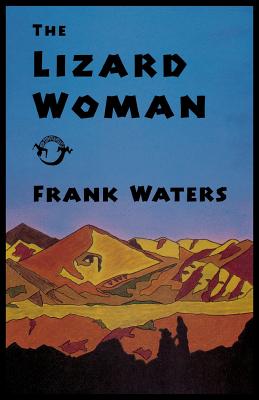 The Lizard Woman
Paperback

* Individual store prices may vary.
Description
"The novel was begun in 1926, when I was twenty-four years old and working as a telephone engineer in Imperial Valley, on the California-Baja California border. During my stay there I made a horseback trip down into the little-known desert interior of Lower California. After having lived all of my early years in the high Rockies of California, I was unprepared for the vast sweep of sunstruck desert with its flat wastes, clumps of cacti, and barren parched-rock ranges. Its emotional impact was so profound, I was impelled to give voice to it with pencil and paper."
— Frank Waters
First published in 1930 under the title Fever Pitch, The Lizard Woman is Frank Waters' first novel. It foreshadows a theme central to Waters' later work: that we must attune our spirits to the land to fully understand our places in the natural order.
Praise For The Lizard Woman…
"The prose of Frank Waters seems almost as timeless as the Southwest of which he writes so elegantly and so eloquently. … The Lizard Woman is the story of a journey, and of a discovery. It is a brief, but powerful and compelling story."—Jerry Keenan, Colorado Libraries
Swallow Press, 9780804009874, 114pp.
Publication Date: February 1, 1985
About the Author
Frank Waters (1902–1995), one of the finest chroniclers of the American Southwest, wrote twenty–eight works of fiction and nonfiction.