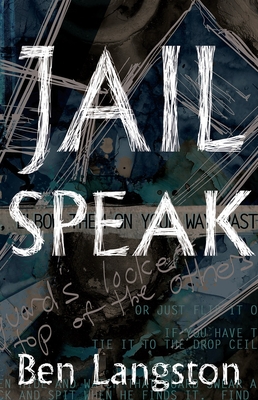 Jail Speak (Paperback)
Swallow Press, 9780804012256, 240pp.
Publication Date: June 12, 2020
* Individual store prices may vary.
Description
"Call me what you want—corrections officer, C.O., guard, jailcop, turnkey—I helped keep people there against their will. For this, the jail rewarded me with food."
When Ben Langston took a job at the State Correctional Institute at Rockview, it was because there were few other options. At his previous job—putting labels on water bottles—he did not have cups of human waste thrown in his face. He did not have to finger sweaty armpits in search of weapons. There were no threats against his life. But the jail paid better.
Jail Speak is a memoir written from a guard's perspective. It's about the grind, about dehumanization, drama, punishment, and the cycles of harm perpetrated by the prison industry. It's about masculinity and conformity and emotional detachment. It's a look at the inside that you didn't want to know about, and it's for mature audiences only. Know your limits.
About the Author
After working for almost twenty years, Ben Langston received an MFA in writing. He writes about blue-collar dreams and blue-collar handcuffs and how some jobs can be both. Jail Speak is his first book.
Praise For Jail Speak…
"Ben Langston's memoir offers a clear-eyed and revelatory look into the lives of incarcerated men and those who are charged to guard them. His experiences inside this secluded world debunk the uninformed narratives outsiders hold as truths and bring to light stories brimming with empathy. Jail Speak is a poignant, remarkable book."—Rigoberto González, author of What Drowns the Flowers in Your Mouth
"Jail Speak is a wrenching, authentic, and haunting account of life inside the state prison where Langston worked as a corrections officer for three years. In terse, eloquent prose, Langston spares no detail as he transports readers inside, where he translates 'jail speak,' the vernacular of men in prison—both the inmates and the guards—and exposes the profoundly troubling day-to-day reality of the prison industrial complex. Jail Speak is a heartbreaking, viscerally honest, timely, and critically important book. If you read only one book about prison, make it Jail Speak; you will not find a more acutely truthful, intelligent, and deeply moving narrative about life behind bars for prisoners and their keepers."—Maureen Stanton, author of Body Leaping Backward: Memoir of a Delinquent Girlhood
"Prepare to be uncomfortable, to be challenged out of your certainties, to confront realities you've successfully ignored or diminished, to peek into obscurities of human attitudes and behaviors. But also prepare to be overwhelmed with literary power, and even beauty amidst ugliness, a subtle earnestness amidst all the layers of irony and self-protecting distancing. For underneath the narrator's bravado is the writer's bravura. All of this, and more, awaits between the covers of Ben Langston's masterful evocation of Jail Speak."—Patrick Madden, author of Disparates